Late Winter Notes 2023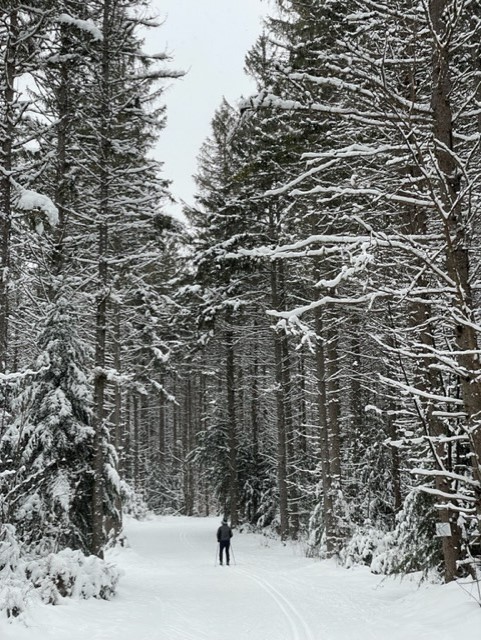 "In seed time learn, in harvest teach, in winter ENJOY" -William Blake

Winter is a slower time. Some highlights of winter were time spent on snowboards and skis, some extreme cold (a couple days were -45 with wind chill!), and the December 23rd storm that saw our region without power for three days, some live music, and a play! Below: a striking winter sunrise from the cheese plant (photo credit to cheesemaker Ollie).
We successfully milked a portion of our herd through the winter but are looking forward to the abundance of milk that our group of spring fresheners will bring any day now. While the mature does enjoy the last few days of maternity leave the yearlings had their kids this month and have joined the milking herd: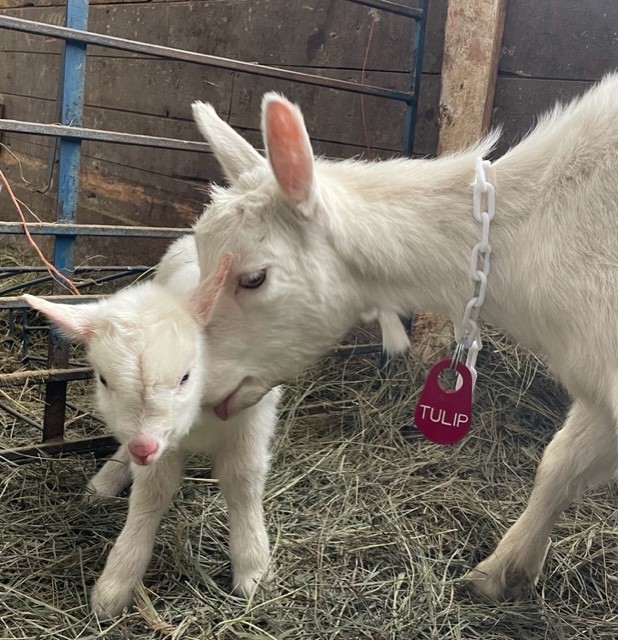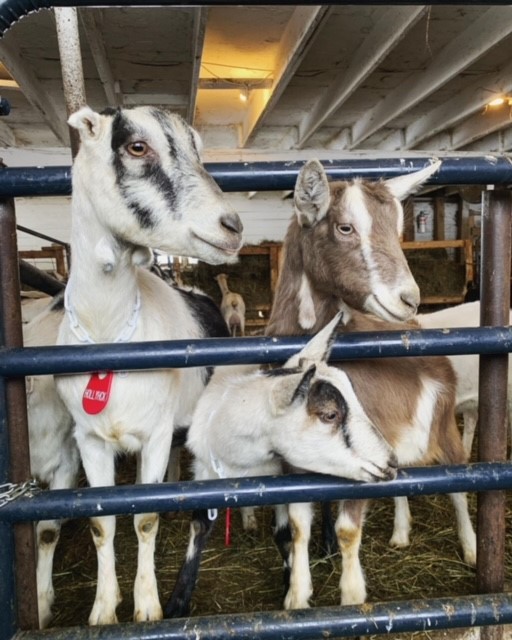 You may have guessed the name theme for our 2023 yearlings by the tags: flowers! Zinnia, Yarrow, Hollyhock, Daisy...they've brought a lot of joy already, and are making a largely seamless transition to the milking herd. We are incredibly proud seeing them mature and become quality dairy animals and contributing member of the BLF team! Marigold (lower right photo, on right) is the spitting image of her grandmother, Marcy, a foundation doe in our herd.
It hasn't all been fun and games: a winter project we accomplished this year was the publication of our first children's book! The first in the Red Barn Series: Stories from a Vermont Farm.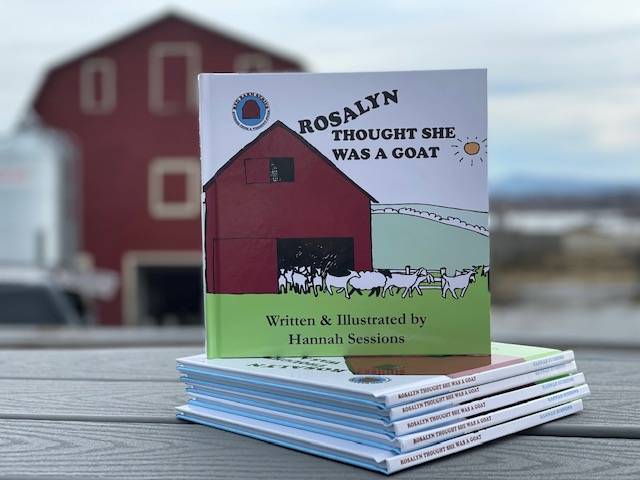 Rosalyn Thought She Was a Goat is based on a true story and the life of BLF's Rosalyn the sheep. It's a heart-warming and relatable tale of independence and gratitude. It was written by Hannah ten years ago when our kids were young and was designed and published by Greg today. We've had wonderful feedback; one reader said "Can't tell you how precious Hannah's book is! Boy do children today need charming stories like this!"
We also are thrilled to have put together a show on view now at Northern Daughters Gallery in Vergennes, VT. This show titled "Collective Vision: Beauty in Transitions".
Greg takes a break from hay bale inventory in the loft (happy to say supply is good!),
and we briefly step back into morning chores darkness as daylight savings started last week.
oh yay, babies are back!
Happy end of winter~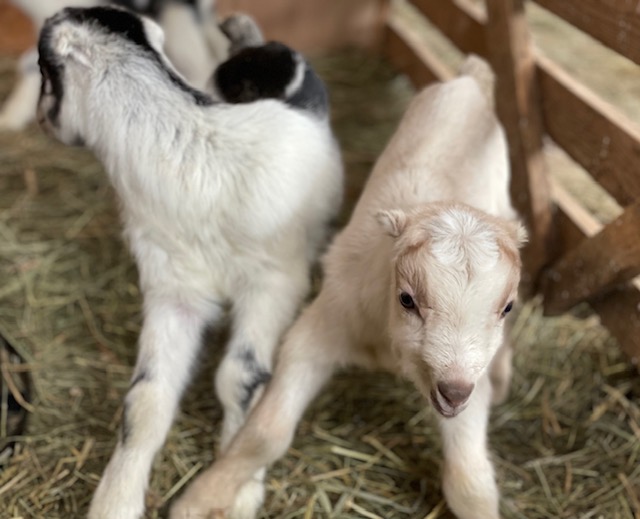 Next Blog Post
Recap of spring, lots of kid pictures!