Sustainable Farming Practices at Blue Ledge
Order Direct From Blue Ledge Farm
Sustainable Farming Practices at Blue Ledge
Order Direct From Blue Ledge Farm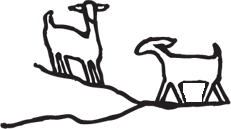 Blue Ledge Farm
Established in 2000 we are a first generation, family owned and run goat dairy and cheese-making operation. Our mission is to create a high quality product built on the cornerstones of respect for consumers, land and animals as well as our local community.
What's Happening on the Farm
Do you love goats and early mornings? We are looking for part time morning and weekend milkers! Hours are 5:30-8:30 am for morning shift and 3:30-6:30…
Blue Ledge Farm is looking for a part time order fulfillment person as well as a part time milker.
Instagram